About Us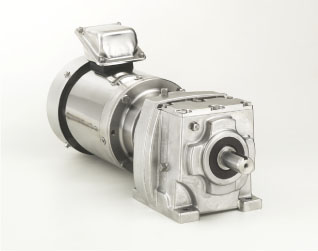 Sterling Electric, Inc was established in 1927 in Los Angeles, California. Our headquarters are located in Indianapolis, Indiana. Sterling Electric, Inc. was formerly known as Sterling Electric Motors and Sterling Power Systems, Inc.
Sterling Electric, Inc.'s primary business is the production of AC Induction Motors, Worm Gear (Right Angle) and Helical (Inline) Reducers and Gearmotors.
Sterling Electric leads the way in the production of a complete line of Stainless Steel Motors ranging from ¼ to 20 Horsepower. Stainless Steel Worm Gear Reducers ranging from Sub-fractional input ratings to 5 Horsepower, in both Single and Double Reductions 5:1 through 3600:1 Ratios. Stainless Steel Helical Reducers ranging from ¼ to 10 Horsepower Input, and our newest product design of Helical Worm Reducers that directly interchange with many European design products.
Our mission, to our customers, is to provide quality industrial motors and related equipment with reliable delivery and unrivaled service.
Acceptance of orders is subject to Sterling Electric's Terms and Conditions